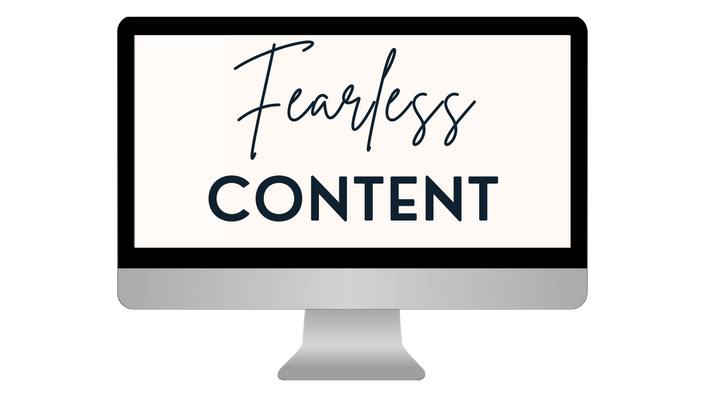 Fearless Content
A 4-Week Program to Unlock Your Best Content, Uplevel Your Brand & Create Profound Impact
You don't need to spend another minute creating content that's not aligned with your soul!
Not being clear on your niche, passion, platform, brand and content goals? Creating too much content and feeling burned out? Or feeling stuck and lacking clarity? Doubting your skills as a content creator? Something just doesn't feel right when you sit down to write/record/design/etc.?
If any of these sound familiar, I've been there.
I pushed myself to produce and publish content.
I thought longer articles and publishing often would help me get results. I thought I needed the perfect email templates.
I created products without feeling like it's on the right topic or in the right format.
I had projects that took hundreds of hours but didn't grow my audience or brand. I wasn't happy but kept putting in the long hours.
I wondered why things seem so hard in my business while all other content creators seem to be taking it easy and creating content that just feels aligned and is so magnetic.
I relied on the traditional goal setting and content creation approach but it simply didn't create the epic results I was going for and the ease and flow I wanted in my business.
---
Let me guess…
You're a lifelong learner and are always looking for progress. You read great stuff, probably underline what you love the most or take notes. You follow successful people online and learn from them.
You have a message to share with the world and maybe you've even started sharing it but you feel like you're all over the place.
You aren't where you wanna be. Most importantly, you aren't where you know you could be, physically, mentally, emotionally, spiritually.
There are mental blocks. Negative and disempowering stories you tell yourself.
You're standing in your own way. You're producing content that doesn't serve your audience and isn't aligned with your authentic self.
You haven't become the empowered content creator you aspire to be. You don't create bold content and share it knowing it will attract the right people and will grow your brand.
Your brand and business aren't nowhere near the abundant and aligned reality you sometimes imagine.
But they could be.
Imagine if your reality could look like this: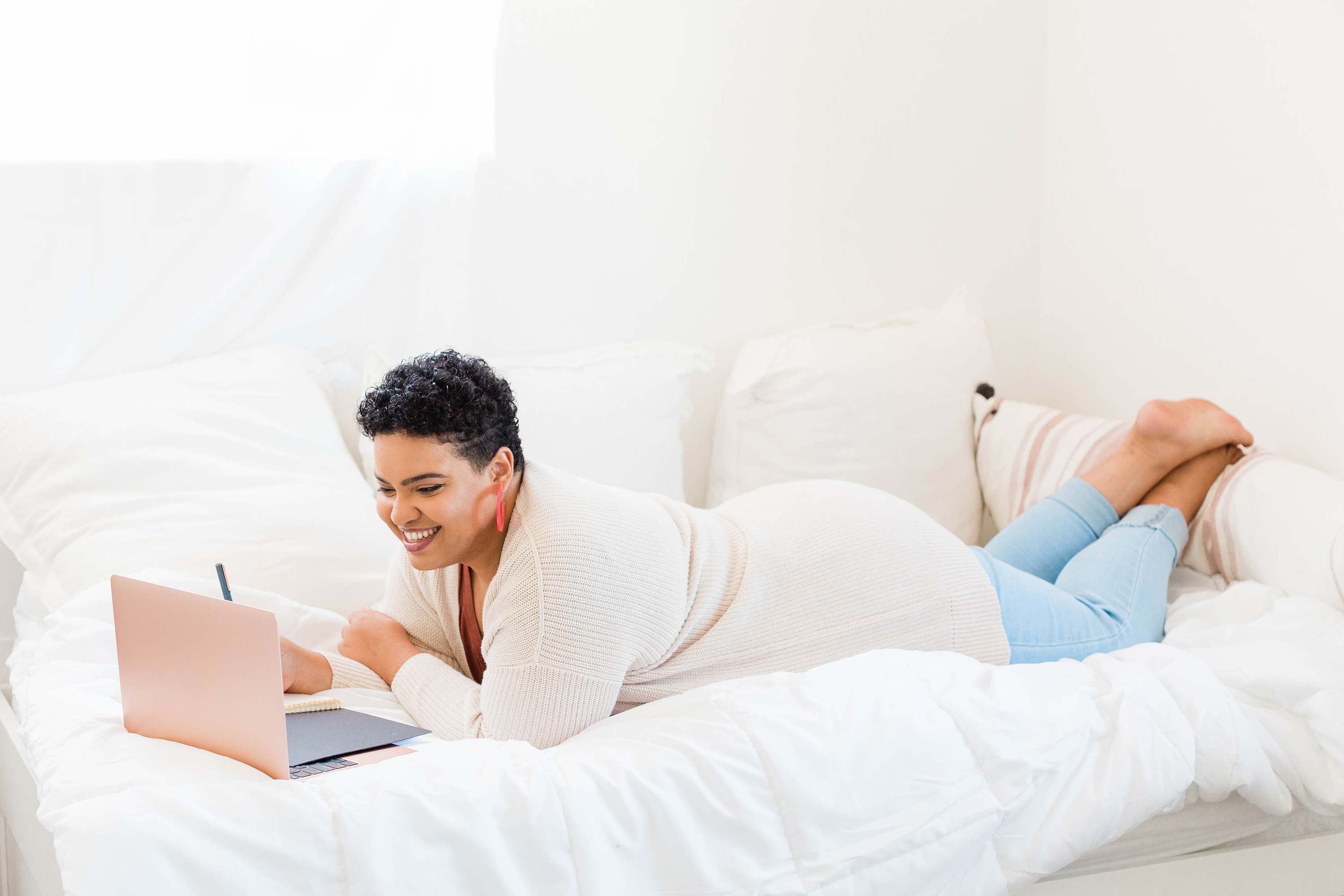 You spend less time creating content and yet you feel more accomplished than ever.
You don't try hard and it even looks like you aren't hustling for your goals, yet you start attracting opportunities, people and things that bring you closer to exactly where you need to be.
The overwhelm is replaced with ease and flow.
You slow down, trust the process, let go of the need to control how things will happen, and yet - things are happening for you in the best way possible. It feels right and aligned with your soul.
You release what's no longer serving you, and are freer than ever to find your true passion in life and create content around it that will magnetize those you're meant to help.
You don't need to replicate other people's content strategies and effortlessly create your own.
You have powerful stuff to share with your audience, package your knowledge and create new products/offers with ease, and grow your business in a way you couldn't have planned.
You don't doubt your abilities and don't second guess your content before sharing it. You know it's aligned with your true self and you're excited to get it out there, regardless of what will happen next.
You grow your brand and have fun along the way.
Listen up, girl. This isn't a 'what if' reality. It's something you can choose right now. Here's how.
Introducing Fearless Content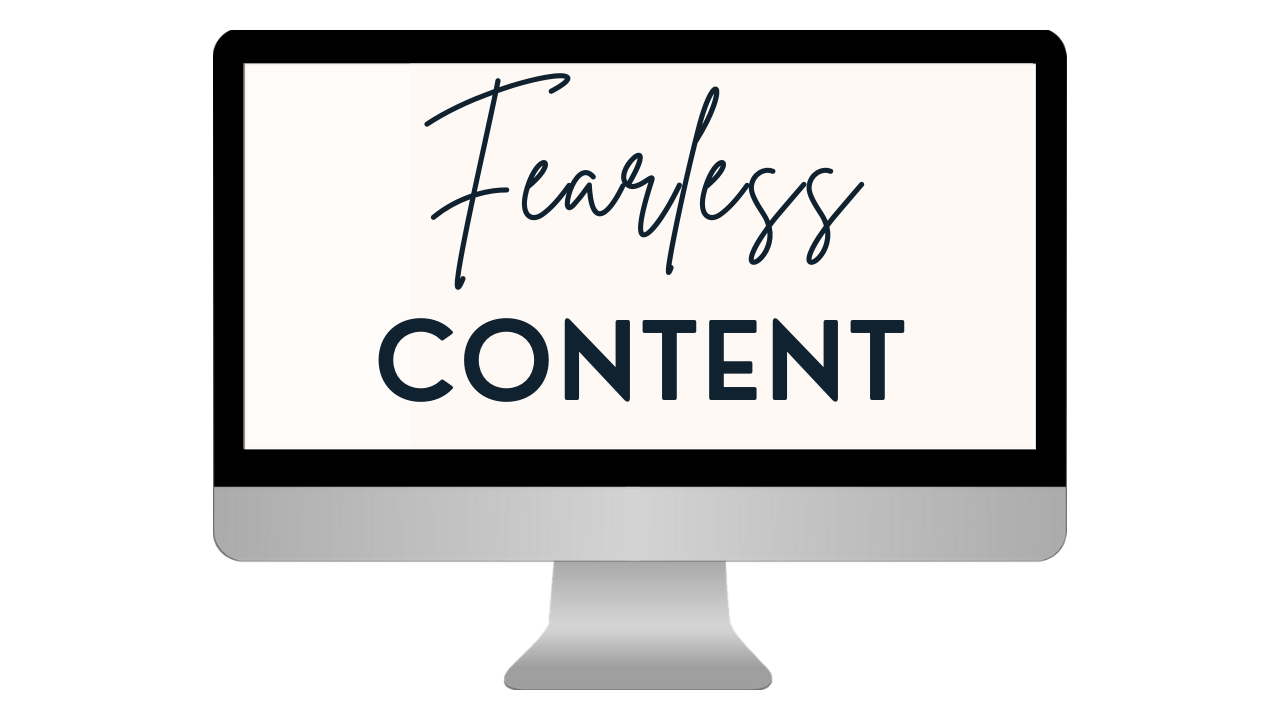 Fearless Content is a 4-week program that will help you get clear on what's no longer serving you and release it energetically, re-organize your whole business from a place of abundance, and achieve radical alignment in your content creation.
I combined content creation and branding with personal growth and spirituality to create the R.D.A.C. System for Aligned Content Creation:
Release (limiting beliefs, old mindsets, ego desires, wrong platforms, etc)

Define (passion, content format, what's best for you and your brand)

Align (use the powerful principles of your Human Design to create radical alignment in your biz)

Create (your best content is ready to be created with ease)
Let's take a look inside the program
Wondering what makes Fearless Content different than other programs?
You'll learn how to create a content creation process aligned with your true self thanks to Human Design.
All through my experience after 7 years of publishing content online and experimenting with different formats, platforms, niches, passions, audiences, goals, business models.
Here's what you'll learn in each module of the program: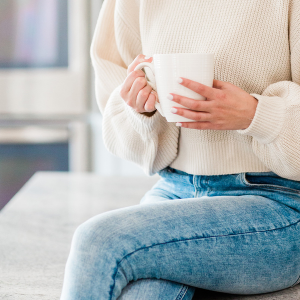 Week 1: Release
In the first module, you'll work on finding the mental blocks that keep you stuck, working on them and getting out of your own way.
You'll see what exactly you need to release and how to do it through my favorite practices.
Every module also goes together with homework and journal prompts.
Week 2: Define
Next, it's time to find some clarity and define your passion, your favorite topics, the best platforms and format that work for you and for the successful business and brand you're about to manifest.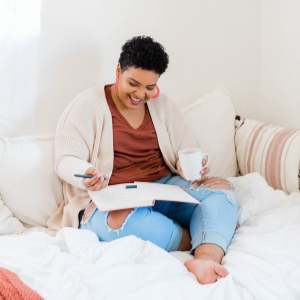 Week 3: Align
It's time to add some magic to your content creation process. Here, you'll learn what Human Design is and how it works, how to find yours and act in alignment with it. I'll show you how to not just get into the right mindset to create your best content but get excited about it and tap into the energy of abundance and of your most magnetic content.
Week 4: Create
Finally, in Module 4 I teach you how to show up for your audience every week, create more content in less time, get epic results with the right productivity tricks and create a morning routine that will help you unleash the content creator within.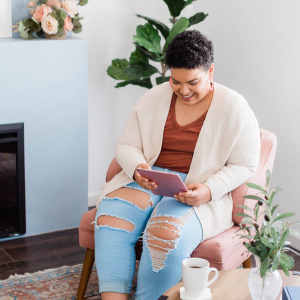 Your Instructor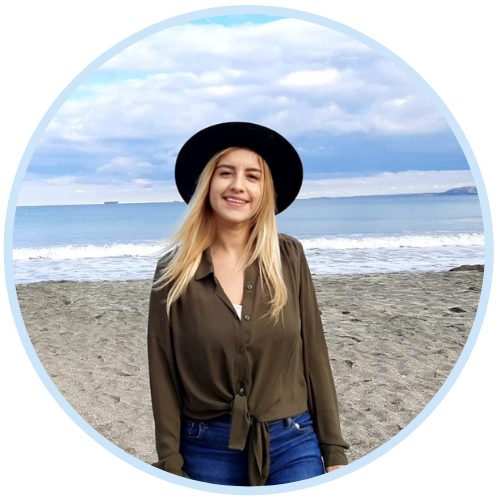 Hey, I'm Lidiya, a blogger, course creator and founder of Let's Reach Success.
I help high vibe women create an abundant, value-driven business so that they can become financially free and play by their rules because this is the most powerful way to live a fearless life and provide epic value.

With the content on my blog and the courses I create, I share the steps to ditch your limiting beliefs, unleash your potential, start that side hustle, grow it strategically, and use that income to live your best life & be unapologetically confident!
Frequently Asked Questions
When does the course start and finish?
The course starts now and never ends! It is a completely self-paced online course - you decide when you start and when you finish.
How long do I have access to the course?
How does lifetime access sound? After enrolling, you have unlimited access to this course for as long as you like - across any and all devices you own.
What if I am unhappy with the course?
We would never want you to be unhappy! If you are unsatisfied with your purchase, contact us in the first 30 days and we will give you a full refund.
Don't let another year go by without manifesting your dream business and becoming your most abundant and aligned self!