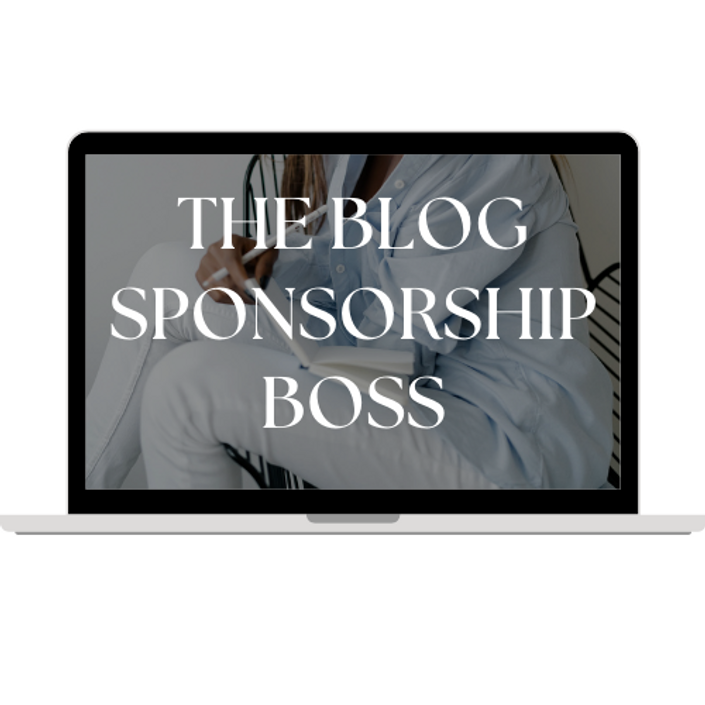 The Blog Sponsorship Boss
How to Start Making Money with Sponsored Blog Posts, Find and Pitch Brands and Get Paid Every Time
Enroll in Course
What if brands were pitching you on a daily basis, you get paid in advance, make all the rules, don't sell yourself short, keep providing value to your audience, and earn a few thousand dollars a month on top of your current blog income?
That's what blog sponsorships can do for you.
Does any of this resonate with you?
You need more info about blog sponsorships + steps to take so you can turn your blog into a great opportunity for brands and attract sponsors

You need strategies to follow to feel professional, see results and turn that into a recurring income stream

You want to make thousands of dollars on a monthly basis solely from blog sponsorships

You want to know if this is legit and do it right so Google doesn't penalize your blog, readers aren't turned off and brands continue working with you.
I've been there.
Unfortunately, it took me - and many, many other bloggers - years to realize this.
But after having to chase payments, emailing back and forth with people who didn't sound too trustworthy in the first place, and letting clients decide the price and conditions, I realized I was the one in charge.
You have the platform and the audience. And whether you have 5K or 30K monthly page views on your blog, that still means you're a micro-influencer and brands know pretty well why it's worth working with bloggers like you.
That's because we are the ones covering the topics we are passionate about, who will be blogging for years to come, who care about our platform and have the time and desire to grow it.
All this is worth more than $100 per sponsored post. Not just this, but you make the rules when negotiating your rates and other things (such as whether the link is permanent, who adds the images, who writes the content, when payments will be made, etc.) with the company.
In addition, you're putting the client's link and content in front of your audience, and that's something you worked hard to build.
Not to mention that you're investing your precious time. Often bloggers don't even take into consideration the fact that they need to create the article and make it look good before publishing it, after which it has to be distributed. That itself requires a higher price as you could be doing something different and more profitable with these few hours.
Stop selling yourself short. Sponsored blog posts are basically evergreen advertising, so your client and their link is gonna reap the benefits for years to come as your blog grows.
There isn't enough info for free on that subject and this is for a reason. It's because every blogger earning a few thousand dollars a month or more from sponsorships has worked hard to get there and isn't willing to disclose the brands they partner with or what exactly is happening behind the scenes.
Let's change that, baby!
Introducing The Blog Sponsorship Boss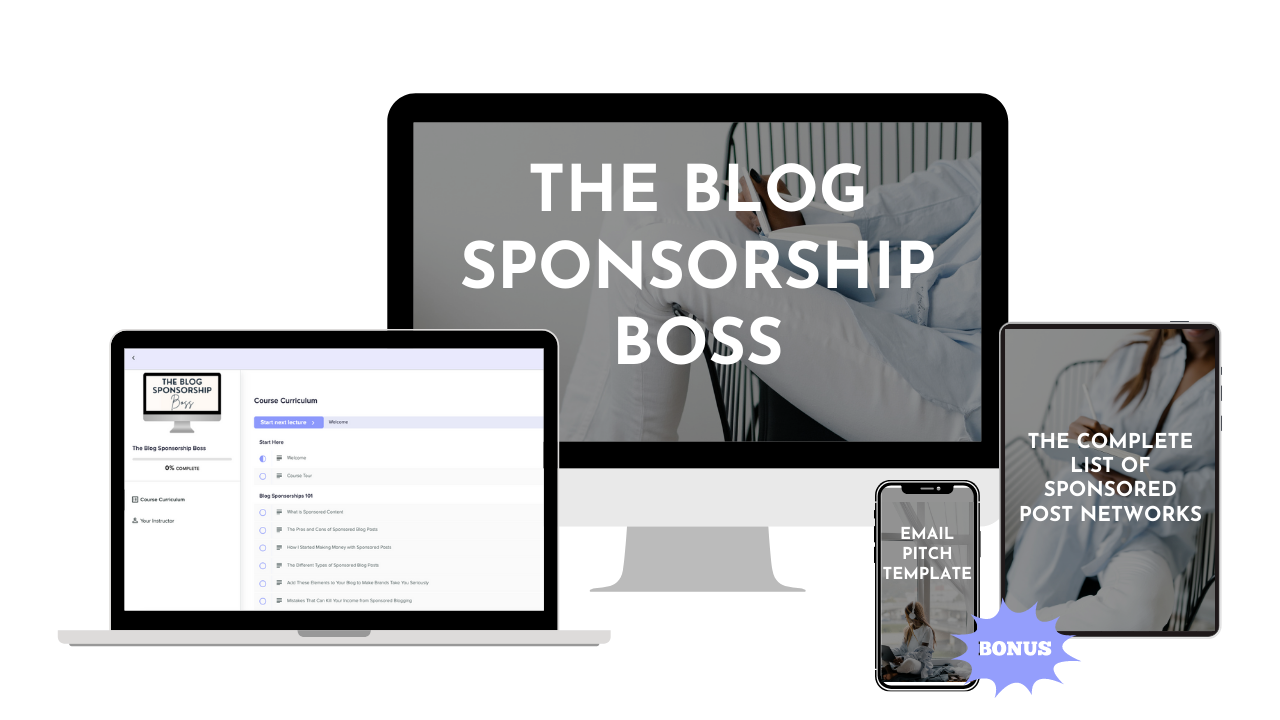 The Blog Sponsorship Boss is your one-stop shop for anything related to making money with sponsored content as a blogger (from making your site irresistible to brands and joining marketplaces that offer sponsored opportunities, to reaching out to brands yourself, negotiating your rates, and turning this into a regular income).

This course is a result of years of experience in the sponsored blogging niche and makings tens of thousands of dollars from sponsorships with just 1 blog. If I can do it, you can do it too.
Inside the program, you'll learn:
How blog sponsorships work

Where to find brands to partner with

What rates to choose

How to write sponsored content

What marketplaces to join

How to create a page for sponsors + media kit

How to reach out to brands

How to negotiate prices

How to immediately spot bad clients

How to turn a one-time client into a long-term collaboration

How to get paid hundreds of dollars for a sponsored post while staying true to yourself and your audience

How to double your income by offering packages

How to always get paid
And much more.
Don't need any more convincing and are ready to jump in?
$128,386 from blog sponsorships alone?!?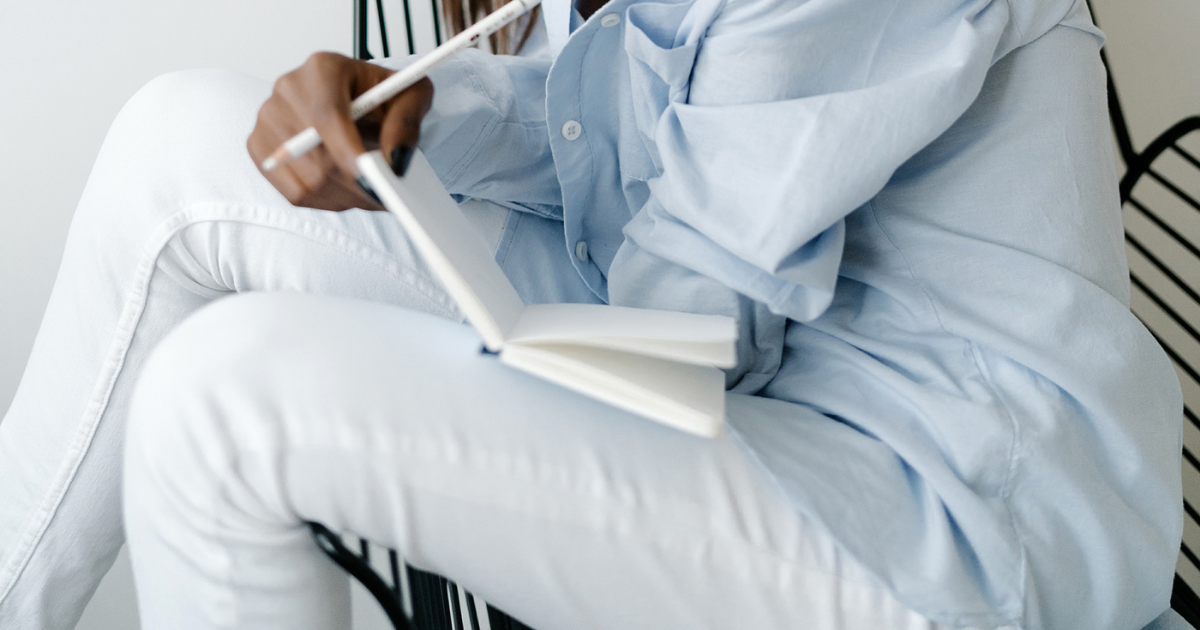 You might be wondering what makes me qualified enough to teach this. So let me share my story.
Back in 2013, I started a self-improvement blog called Let's Reach Success.
I wasn't tech-savvy. I didn't know anything about blogging. I didn't know this could turn into a profitable venture. English is my second language. I had no money to invest in expensive programs. And no one else in my life was doing anything similar.
What I had was a desire to write, a lot to say, and an idea of what my niche is - personal growth.
So I was hobby blogging for the first 2 years (using a domain I didn't even own) and learning more about the industry. Meanwhile, I was using these articles as my portfolio to do freelance work for clients (this was my first step to earning an income online and getting a glimpse of the self-employed life).
After that, I decided to take the blog more seriously, learn ALL I can about this business model, and to one day become a full-time blogger.
I started using better tools, writing better content, building a name for myself, getting more traffic, growing my readership, monetizing in different ways, and much more.
Later, I replaced my freelance income with my blog income and doubled down on what I love the most - creating content for my own platforms.
Here are some fun milestones that I hit over the next years:
Creating passive income streams

Earning $50K a year as a blogger

Getting over 100,000 page views in one month

Having regular $5K months and working minimum hours

Building an engaged audience

Earning over $1000 from a sponsored collaboration with a brand

Being named one of the top course creators and experts to watch in 2021 by Yahoo! News
But that didn't happen smoothly. I wasted a ton of time. I learned a lot from different sources and mentors and not all of it was useful. I took courses. I experimented and learned from experience.
Each income stream took me years to build. But you don't need to go through the same. I now love using my experience to help others cut the learning curve in half and get to action!
Sponsored posts have a special place in my heart as it's the revenue stream that worked best for me.
I've earned a total of $128,386 from blog sponsorships alone in the last 4 years (2018, 2019, 2020, 2021).

Below you can see how the monthly revenue from sponsored blog posts looked like in 2019, for example. That year sponsorships brought me a total of $37,723.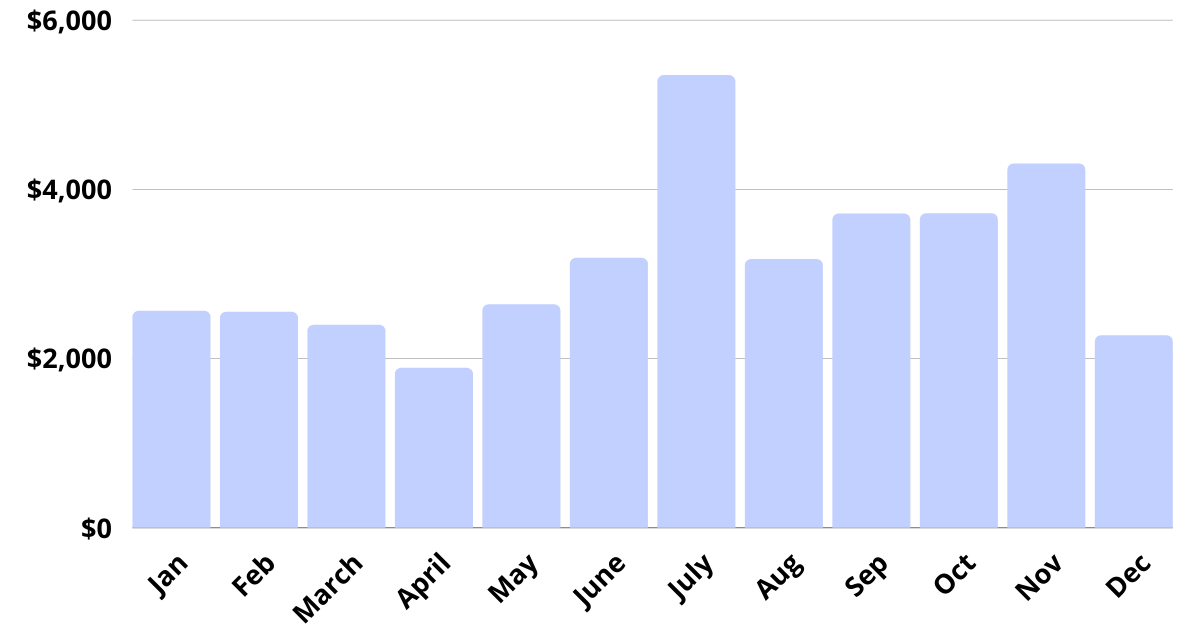 Everything I've learned about this income stream comes from experience. I've learned a lot from experts and have taken many courses on business and blogging, but none of them taught me this exact monetization method. There isn't much free content on it either.
In fact, fellow bloggers (full-time ones, who are already doing great) have reached out to me multiple times and asked about my success with sponsored content and whether this is a legit way to make money.
I believe it is. And I believe the information in this course can't be found anywhere else. At least, I haven't found it, and I'm quite the reader and researcher.
Bloggers don't usually disclose their partnerships with brands. And while you might see a big number earned through sponsored blog posts in their income reports, you don't really know where it comes from.
There's a lot of confusion in the sponsored blogging niche and I'm about to help you connect the dots so you too can use the full potential of your blog and start earning money through sponsored blog posts.
You can earn hundreds of dollars for one article, like me, and that can increase and reach thousands for one order when you grow.
Also, it's something that must be strategized, reflected on and planned. Otherwise, you risk being scammed, lowering your rates, not negotiating the conditions, and more.
But it's your blog we're talking about and you're the one in charge here. Brands and individuals must be reaching out to you because of the platform you've worked hard to build and grow. They have a budget for that (even if they don't share it in the first few times you communicate). So you must be firm, have higher rates, and know what's fair and what isn't.
In this course, I'm gonna share with you ALL I know about making money through sponsored blog posts. Hopefully, you can add this as your new recurring income stream and once you get the hang of it, a big percentage of your monthly income as a blogger will be coming from sponsorships.
"I now have the confidence to approach brands myself about working with them - something I would have never done before taking this course."
Jeanne Lund of MakeCalmLovely.com
"If you are considering doing sponsored posts and advertising on your blog, or if you have already been doing some, this course will let you know things that just can't be found anywhere else.
I love Lidiya's teaching style! She makes it so easy to understand and follow.
The Blog Sponsorship Boss was valuable in showing me what bad enquiries are and those I should stay away from and not pursue. I am already saying no to bad offers - now I can see them a mile off! I feel empowered to do that!
I just worked with a great company on a sponsored post and I knew from taking the course that there were no red flags and they were professional and great to work with. I knew how to negotiate, what to look out for, and what to expect from a partnership.
I also learned about creating my media kit, and with the advice given I was able to create mine in Canva in just one day!
This course really helped me understand that I should never sell myself short, it gave me so much confidence in that. I should have started out with sponsorships earlier, I was too hesitant to do that. Now I feel I am armed with all the information that I need!"
"I knew very little about sponsored posts before this course. I feel like an expert now (or nearly)! "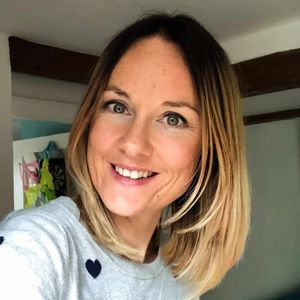 "I loved the tips for reaching out and responding to brands and companies - it's helped me feel I can be assertive and know my worth. I'm still working on building my traffic currently, but this course has given me the confidence to move on to sponsored posts once my traffic has grown a bit more…
The information on the sponsorship page and media kit was invaluable. Now I know exactly what I should be doing. I loved having all the transcripts there - it's not always convenient to watch videos so this really worked for me.
If you're interested in learning everything there is to know about sponsored posts, take the Blog Sponsorship Boss!"
Let's take a look inside the program
Here's what you'll learn in each module of the course:

Module 1: BLOG SPONSORSHIPS 101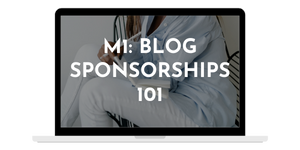 In the first section of the course, you'll learn what sponsored content is and how it works for bloggers. You'll hear a bit more about my experience with it, from the early days when I knew nothing to today, when I earn a few thousand dollars per month with it and invest only around 1-2 hours weekly. I'll also debunk a few common myths about blog sponsorships that might have been stopping you from growing this income stream up until now.
Module 2: GET YOUR BLOG READY FOR SPONSORS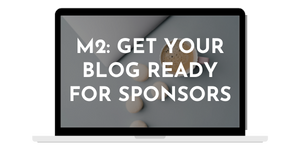 Next, you'll learn what sponsors actually want from a blogger and what they look for in a website. I'll help you revamp your blog so it can be more professional and appealing to brands.
This is when you'll get your media kit, page for sponsors and packages ready. I'll also teach you how to write a sponsored blog post and set the terms of your future collaborations.
Module 3: FINDING BRANDS & PAID OPPORTUNITIES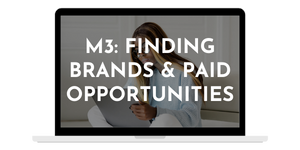 Module 3 contains 5 powerful strategies that will help you land your first sponsored opportunity, quickly and easily find brands to reach out to, get found by sponsors, and more.
I'll also share with you the exact email I use to pitch brands and a list of sponsored content platforms you can join right away.
Module 4: GETTING PAID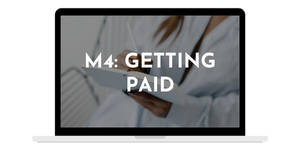 Time to talk about money. You'll learn the truth about how much you should charge, when to raise your prices and how to do it right.
I'll share more about the legal aspect of getting paid for sponsored content and some things I've done to double my income.
Module 5: BECOMING A MASTER NEGOTIATOR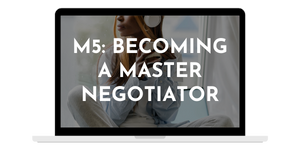 Finally, I'll save you a lot of time and confusion by showing you how to spot a bad client in under 1 minute, when to reject a sponsored blog post opportunity and how to do it well (with the exact email reply templates I've created after having received hundreds of emails from brands).
Here we'll also talk about negotiating your rates with new clients, and making sure you get paid every time and on time.
WAIT, THERE'S MORE...
I heard you like bonuses
Here's what else you get access to oce you enroll in the course:
Bonus #1
Case Studies ($47 value)
Join me behind the scenes of my 2 latest collaborations with big brands to see which the companies are, the exact emails we exchanged, the things we agreed upon, the content I created and how I prepared for it, and any other little detail involved.
The end result is earning $2,800 doing work I absolutely love and which didn't take much of my time.
Bonus #2
Email Template to Pitch New Clients ($19 value)
Bonus #3
The Complete List of Sponsored Post Networks ($97 value)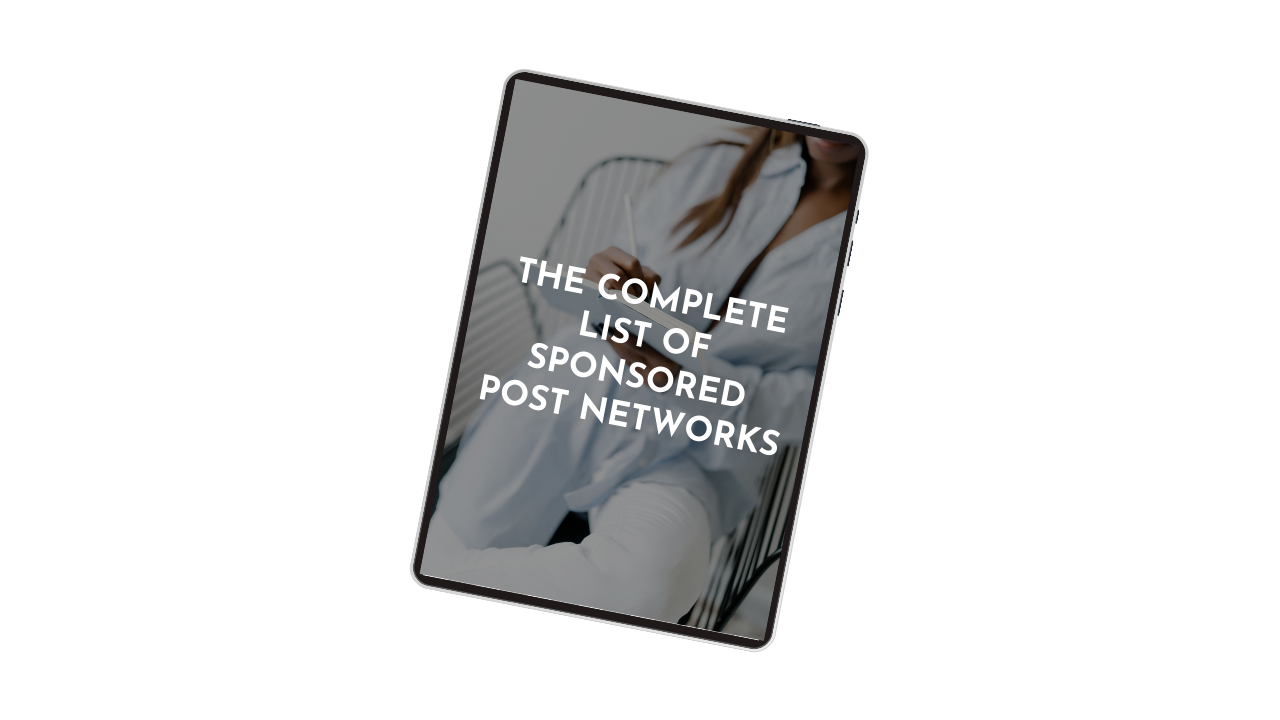 Bonus #4
Email Reply Templates ($47 value)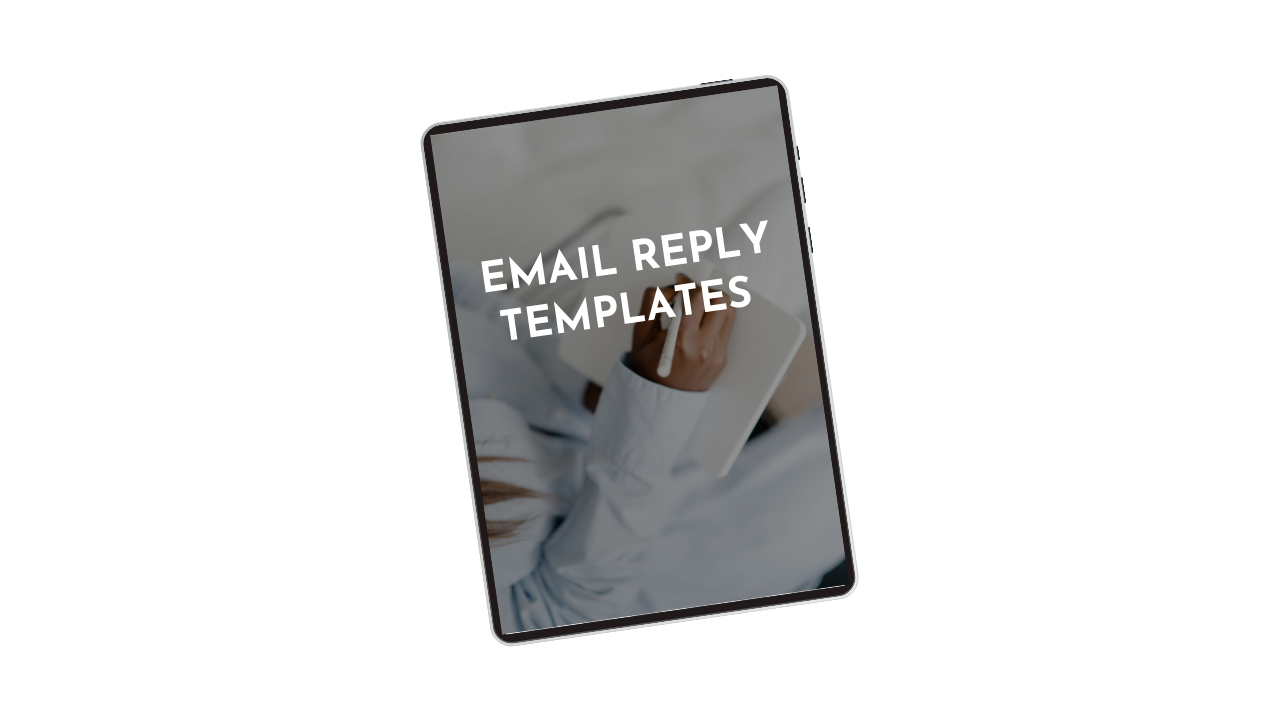 Use these templates to make saying No easier and save yourself hours weekly.
Bonus #5
Page for Sponsors Template ($19 value)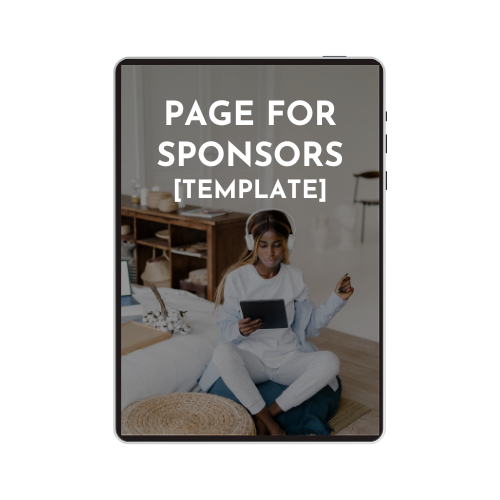 Bonus #6
Brand Deal Tracker ($19 value)
Print out the Brand Deal Tracker and use it to always know at what stage of the deal you are with a client, to never miss important details, and to always know when to follow up.

Bonus #7
Lifetime Access (priceless)
Last but not least, once you enroll in the course, you get lifetime access so you can go back to the content whenever you feel like. That includes all future updates!
THAT'S A TOTAL OF $248 VALUE! 🤯
WHICH MEANS THE VALUE OF THE BONUSES ALONE FAR EXCEEDS THE COST OF THE COURSE.
Excited to join and get access to all this? 👇
Hey, I'm Lidiya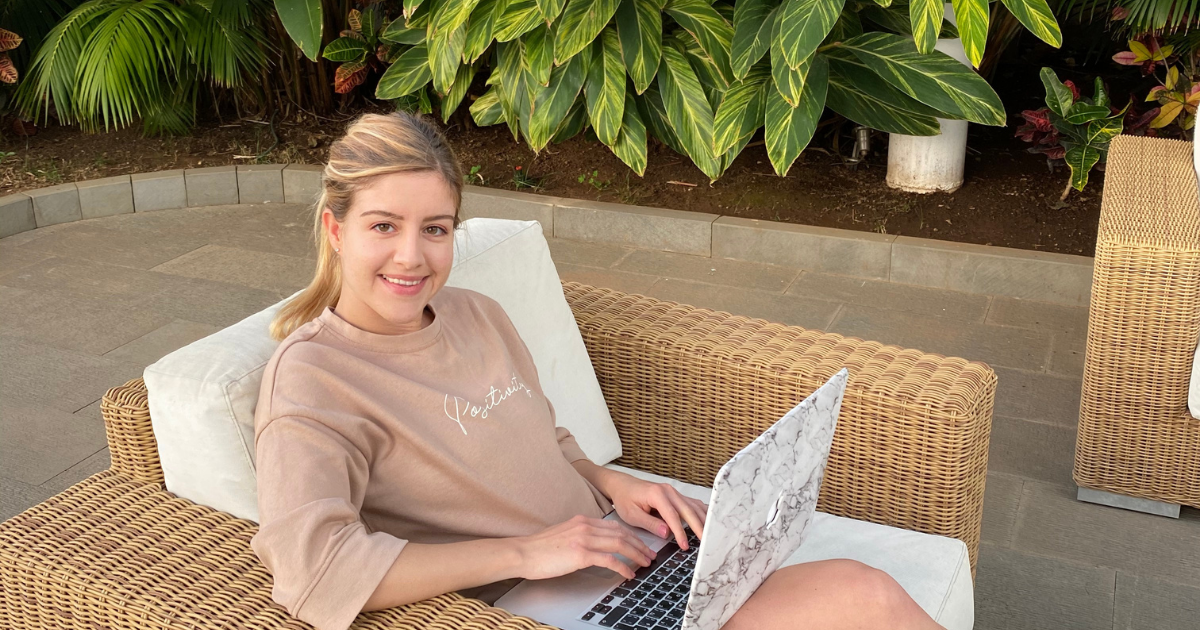 I'm a blogger, course creator and the founder of Let's Reach Success where I help people build an abundant, value-driven business so you can become financially free, play by your rules and serve your purpose.
I've been named one of the top 10 course creators and experts to watch in 2021 by Yahoo! Finance, been featured on TIME magazine, Thrive Global, Disrupt Magazine, and more.

With the content on my blog and the programs I create, I share the steps to ditch your limiting beliefs, unleash your potential, start that side hustle, grow it strategically, and use that income to live your best life & be unapologetically confident!

30-DAY RISK-FREE GUARANTEE
If The Blog Sponsorship Boss doesn't BLOW YOUR MIND in 30 days, you can email us at [email protected] for a FULL REFUND. That's how convinced I am in the transformation this program provides for you and your blogging business.
All you have to do now is decide if this program is right for you but that can only happen once you get a taste of it. That's why if you think it might be what you're looking for, I want you in.
If the ONLY thing stopping you from investing in The Blog Sponsorship Boss and in yourself is not knowing if this will work for you, I'm here to make it easier for you.
You have EXACTLY 30 days from today to put this program to the test. If you aren't happy, simply email us at [email protected] to get your complete and FULL REFUND. All I ask is that you show me you've done the work! Proof of having done the work includes completing ALL the modules you got access to, downloading the PDFs, and actually giving the strategies a try.
Best-case scenario: You realize this is the course you've been looking for and it contains all the information and strategies you needed to make blog sponsorships work for you (and you can revisit them as you get lifetime access).
Worst-case scenario: You decide this course isn't for you, get your money back and had 30 days of free content that can't be found anywhere else.
Both options are risk-free for you.
With this, I am putting 100% of the risk on me. There's nothing to lose, and everything to gain.
Frequently Asked Questions
When does the course start and finish?
The course starts now and never ends! It is a completely self-paced online course - you decide when you start and when you finish.
How long do I have access to the course?
After enrolling, you have unlimited access to this course for as long as you like - across any and all devices you own.
What format is the content delivered in?
This is a video course. You'll also find transcripts and downloadable PDF files.
How long is the course going to take?
This is a self-paced program so it's totally up to you. You can go through all the lessons inside in a few days, or you can apply what you learn and slowly complete one module per week or biweekly.
Who is this course for?
This course is for bloggers, not social media influencers or YouTubers. While you can add social media to your offer and charge more for sponsored posts, this is only for those having a blog and wanting to become full-time bloggers or add a new income stream to their online business. To make the most of the Blog Sponsorship Boss, you already need to have a blog and an understanding of how blogging works and how bloggers make money. Ideally, you're already making a regular income from your blog (with ads, affiliate marketing and/or digital products) but want to add an additional income stream with sponsored content.
What if I don't have a blog yet?
You can still benefit from this program, it's just that you'll need to take some other steps first. The Blog Sponsorship Boss doesn't teach you how to build your blog, grow it or monetize it in any other way other than sponsorships. For that, you can check out my blogging course for beginners
$1K Blogger
.
What if I'm already earning from sponsored content?
If you've already made some money by collaborating with brands, I'm sure you'll find plenty of the modules in the Blog Sponsorship Boss helpful and eye-opening so you can skip some of the mistakes you've been making, work only with brands that are the perfect fit, organize your packages better, increase your income, and even turn it into your main revenue stream.
Do I get immediate access to all modules and lessons?
Yes.
Got another question?
Email us at
[email protected]
with any other question and we'll get back to you as soon as possible.
Now is the time to decide, my friend!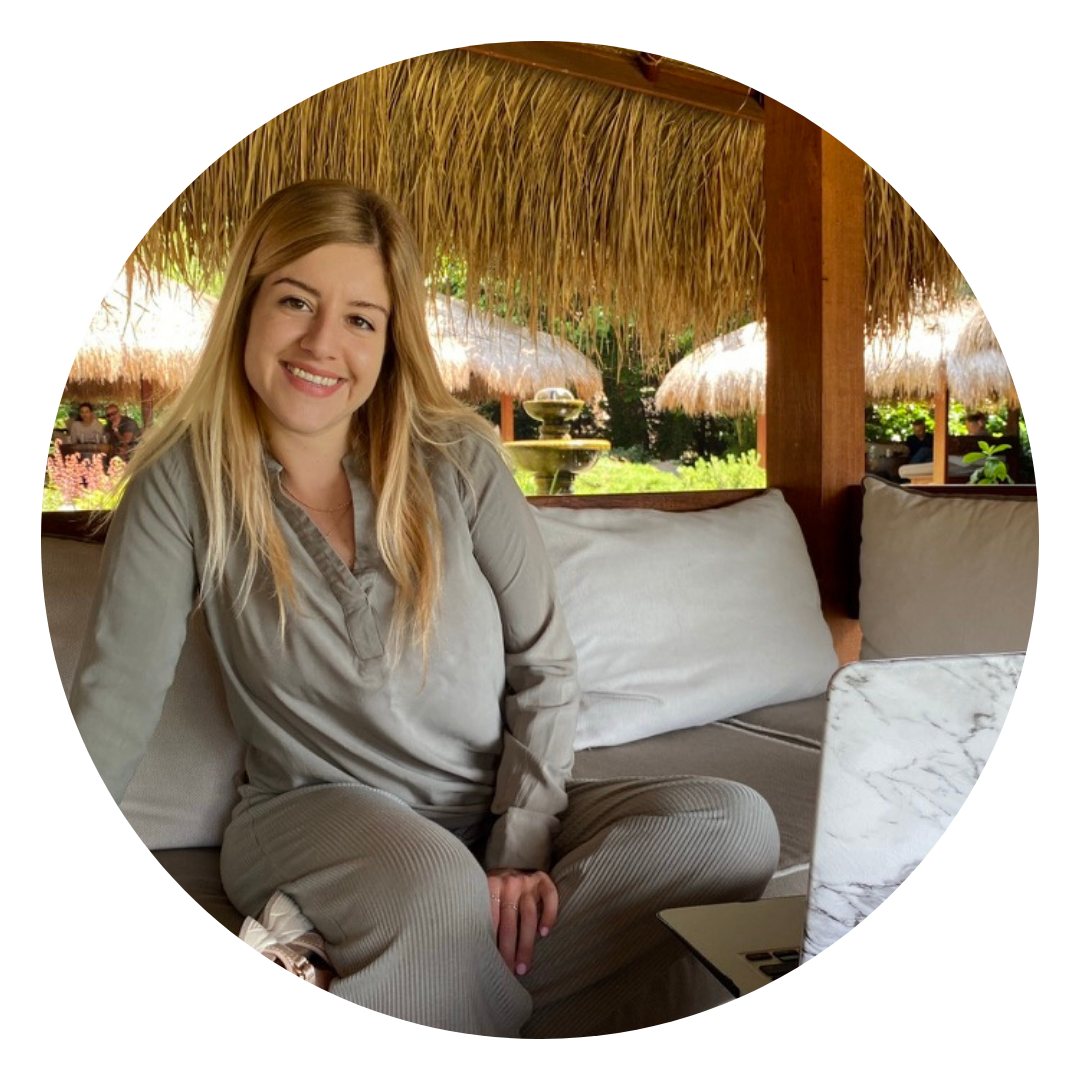 I've discussed possible collaborations and partnered with hundreds of brands and clients over the years.
I've analyzed the reasons why brands like my site and are willing to pay me for sponsored blogging. And now, I'm here to help you do the same.

My goal with this course is to give every blogger the chance to scale their small website to the point where they earn a few thousand dollars per month only from sponsorships.
I want to empower you to ask brands to work with you because you will be confident enough in the platform you've created. To allow you to make the most of your blog and see its full earning potential.
If that resonates with you and you're ready to add this special income stream to your blogging business, I can't wait to see you inside The Blog Sponsorship Boss.